The Complete CurveSetter MCAT Prep Self-Paced Course Includes:
67 lectures covering content and strategy; videos are 1 hour in length on average

Strategy series
11 general chemistry lectures
7 organic chemistry lectures
9 physics lectures
3 CARS lectures
7 biochemistry lectures
15 biology lectures
15 psychology/sociology lectures plus a guide to experimental design

Detailed notes for each lecture as well as a "Physics Essentials" mini-book
Sample study schedule which can be easily modulated, extended, or compressed, based on individual study needs and timelines
All material housed on our interactive and intuitive learning platform, which enables students to track their progress, watch lectures at varying increments of speed, engage in discussion boards for each lecture, and is fully mobile


Detailed overview:
The CurveSetter Self-Paced MCAT Prep Course is an online course which provides students with all of the content that they will need to know for the MCAT, as well as arming them with an arsenal of test-taking strategies, study tips, and advice. The course was created by three current medical students, all of whom scored in the 100thpercentile for new MCAT, and have extensive experience tutoring and advising pre-medical students. Like many students, we were fed up with the currently available options for MCAT prep. CurveSetter's Self-Paced course was created in response to these frustrations, in hopes of offering students a more affordable and high-quality option for MCAT prep. The Self-Paced Course was created from the ground up for the new MCAT, using the official AAMC content guide as a framework and informed by our extensive experience with the test. The course is comprised of 64 high-yield content lectures covering all subject areas (general chemistry, organic chemistry, physics, biology, biochemistry, psychology, and sociology), as well as detailed passage breakdowns and tips for the CARS section. Each lecture has detailed accompanying notes for students to study and review the material. We have also included a series of strategy lectures, in which we teach students how to tackle this test and how to optimize their studying. Having studied this material, taken the test, and then taught it to our own students, we know how to deliver the content in a way that is digestible, targeted to how the MCAT will test it, and provides students with a strong conceptual understanding of the material. This solid foundation in the content is absolutely necessary to be able to approach passages with confidence, link facets of the passages back to your content knowledge, and then tackle the questions. Our course is extremely high-yield and does not overload students with unnecessary information, which can be extremely detrimental is it overwhelms the individual and makes it difficult to prioritize the necessary concepts.
MCAT Scores of the CurveSetter Course Creators: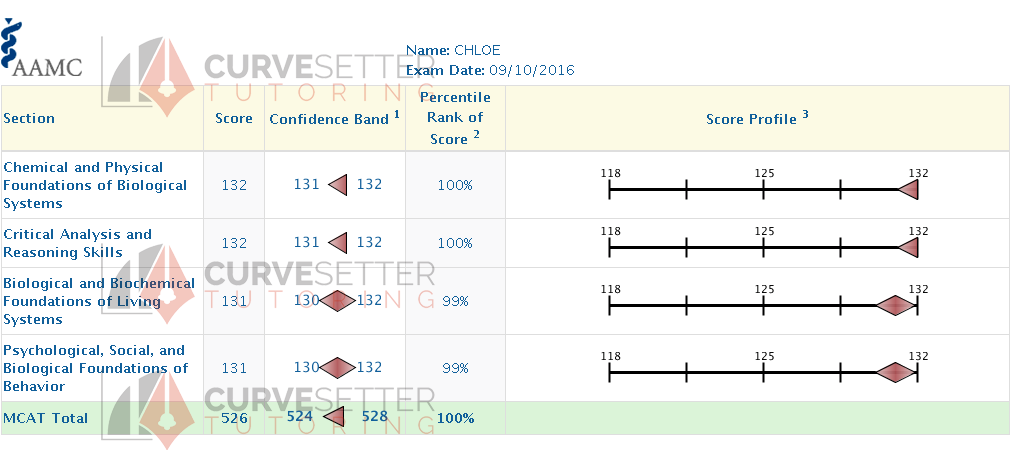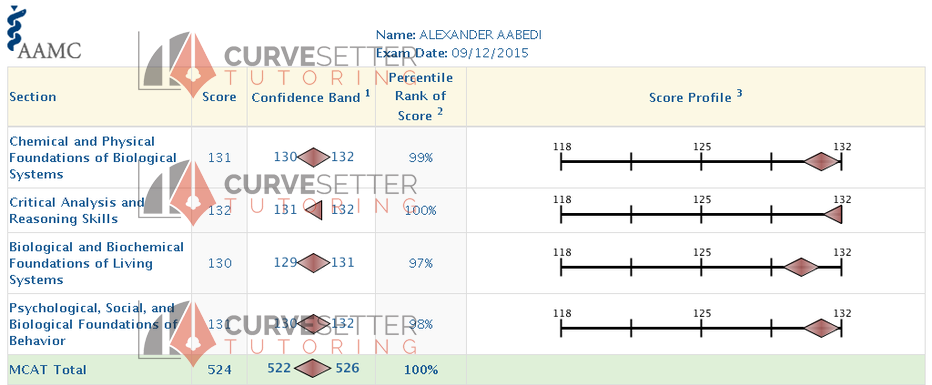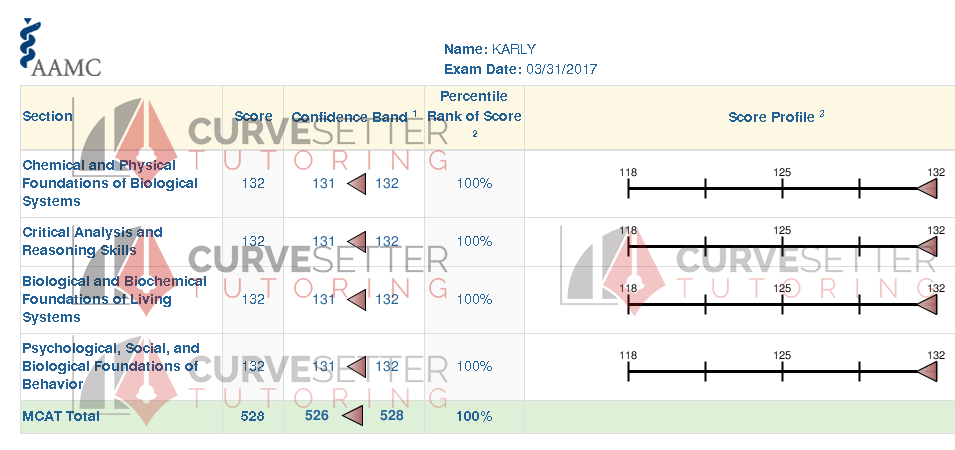 Your Instructor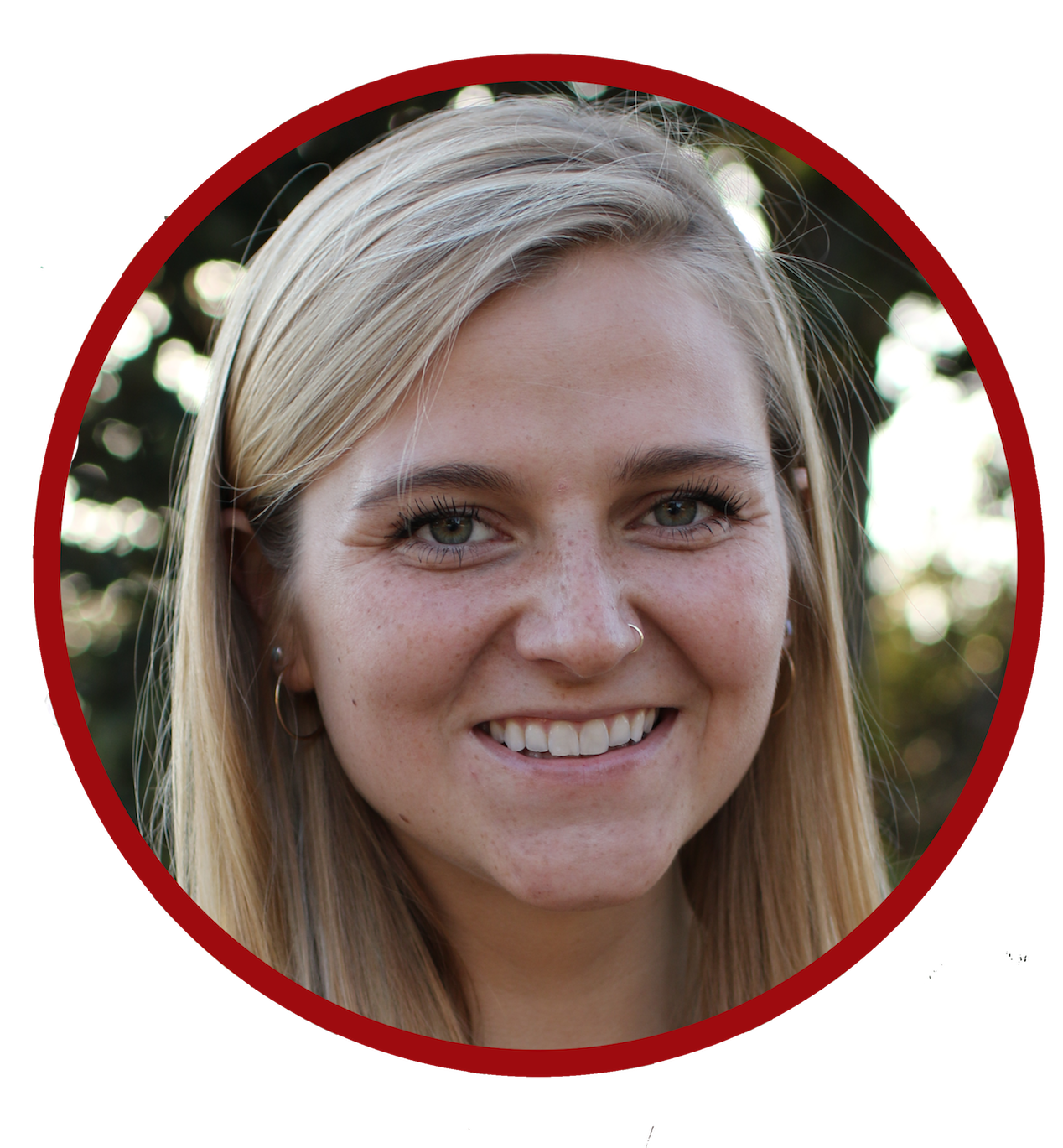 Chloe Cattle is a first-year medical student at the UCSF School of Medicine, the highest ranked medical school for 2018 according to the U.S Residency Program Directors Survey, and the only school ranked in the top 5 for research and primary care according to USWNR. She was accepted to a number of other top programs including Johns Hopkins and Columbia during her admissions cycle. Chloe graduated Summa Cum Laude from at UCLA with a degree in Psychobiology in 2017, finishing with a 3.98 cumulative GPA, garnering several academic honors. She took the MCAT in 2016 and received a 526 on her first attempt - placing her in the 100th percentile of scorers. Chloe then teamed up with Alex Aabedi, founder at CurveSetter, to create the only MCAT prep course in the world fully conceived, designed, and taught by 100th percentile scorers.
Course Curriculum
Getting Started (READ FIRST)
Available in days
days after you enroll
FAQ
Available in days
days after you enroll